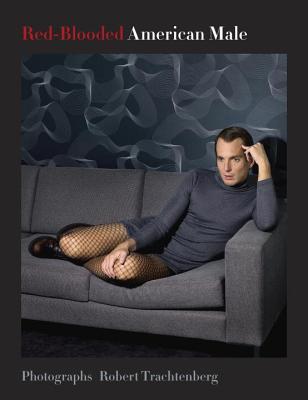 5 Stars
I received an advanced e-copy of this book waaaaaaaaay back in May and fell in love with Trachtenberg's tongue-in-cheek style. When the opportunity came around for a hard cover, I was ALL. OVER. IT. Sort of like . . . .
I can't tell you how lucky I am to have received this for free, but I will tell you that I am fairly certain I would have ended up buying this despite my constant state of poor and the $40 price tag. I just needed this in my life. I've been trying to show everyone who walks by my desk, but they all pretty much suck and aren't as impressed as I am since they are all mentally deficient. I mean seriously, how can you
not
freak out over this?????
My crush on Will Forte (ever since
SNL
and Jenna's cross-dressing love interest on
30 Rock
days) also got kicked up a notch . . .
Good Christ!
Endless thanks to Crown Publishing for this hard cover edition. I'm sure my children will be completely understanding when I tell them they are no longer allowed anywhere near the coffee table in my reading room.
ORIGINAL REVIEW:
Everyone keeps requesting this book and blaming it on the NPH photo. Since I'm a classy broad I will not be featuring such a smutty picture in my review space. Instead I'll focus on only super artsy imagery like this . . . .
Also, I have no clue who the following guy is, but I'll be damned if I'm not
seriously
interested in reading another motorbike porno like RIGHT. THIS. SECOND. . . . .
All kidding aside, it was
Sandra's
review that got this one on my radar and the cover that sealed the deal. I assume that Will Arnett is kind of a total douche in real life since he plays one so well on T.V., but I'm pretty much a douchebag in real life too so I figure we'd probably get along just fine. I do love the fact that dude is willing to do pert near
anything
for his craft . . .
ME: Will you put on this strapless gown?
ARNETT: Yes.
ME: Will you cry at a window with mascara running down your face?
ARNETT: Yes.
ME: Will you put on these fishnets?
ARNETT: Yes.
ME: Eternally grateful.
Trachtenberg has made an art (literally) out of the lighter side of life. As he says . . .
"You have to be willing to play a little, because it's cooler, more endearing, and more enduring if you don't take yourself too seriously."
The result of a lighter approach to celebrity? Hilarity . . .
And sheer genius . . .
(Trachtenberg approached Saget about this shoot and flat out told him he wanted
"a hooker dressed as a giant rabbit passed out next to you in a cheap motel bed. There's booze, condoms, lube, cash and the pitiful realization of what you've just done."
Saget's response?
"Sounds good. Do you need me to bring any of that?"
)
I mean, G.E.N.I.U.S. . . .
(If you don't get why this is brilliant, you should probably go on ahead and defriend me.)
Trachtenberg doesn't just use his photography to bring the LOLz, however. He also produces some pretty wonderful political commentary. Like a picture of the best gay wedding you could ever imagine being invited to attend . . .
Or an example that maybe the law makers in North Carolina have things right. I mean, really, this poor fella probably isn't safe if he ever gets told he
has
to use the ladies room . . .
Have you seen me and my friends on Goodreads? We're disgusting perverts and would probably be talking about how we wanted to slap it up, flip it and rub it down before the guy could even escape the confines of the public restroom!
Maybe most importantly of all this book demonstrates some
true
red-blooded American males. Men like Waris Ahluwalia who participated in a 500 km trek across India in order to raise money for elephant protection and who was detained a few months later as a suspected terrorist due to his turban and then became a spokesperson against racial profiling. As Trachtenberg says:
"He makes me want to stop playing solitaire on my phone and do something."
ARC provided by NetGalley in exchange for an honest review. Thank you, NetGalley!