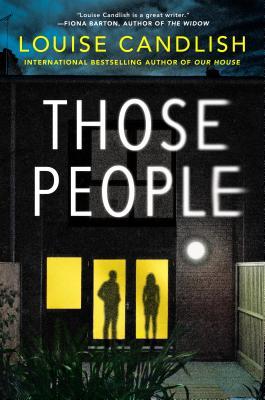 5 Stars
Those People
is the story of what happens when a picture perfect neighborhood like this . . . .
Is infiltrated by new people who have inherited one of the houses that happen to be a little more like this . . . .
What are the established residents to do????
"We've said we'll give it till the end of the month and then . . . "

"And then what?"

"Then we kill them."
Starting in the present where there is, in fact, a dead body and immediately reversing eight weeks into the past so the reader can learn exactly who is dead and how they came to be that way, Louise Candlish's newest release might make some reminiscent of Liane Moriarty's approach to storytelling in
Big Little Lies
. Simply put,
this
is my wheelhouse. I freely admit that as soon as I see a cover with a house in it, I'm all like . . . . .
And I'll take any excuse to confirm that . . . .
I enjoyed
Our House
, but admitted the ending kind of lost me. However, the little extra added on here??????
This is a must add for some summertime fun. All the Starz!
ARC provided by Berkley in exchange for an honest review.