4 Stars
This book was an extra bonus in a care package from someone you'd
never
expect to send me something. Ha! Just kidding. It totally came from
Shelby
. Now we've both read it so hold on to your butt Susan Elizabeth Phillips . . . .
While this one didn't get allllllll the starz from me like it did Shelby, it did earn 4 and I also read it a little wrong which I will explain momentarily. (Sidenote for the one of you who might be interested:
The Hating Game
was the other book sent to me with this one and I creamed my pants all over it. If you want to read what grouchy old twats choose when looking for the sexuals, now you have two options.)
Let's quickly discuss how I read this wrong. First, I don't read blurbs. That means I had no clue what this was about and thought it would be a super porno. (Dear Author, your covers are some of the worst I've ever seen and you can
really
write. Make them not ugly. Kthanxbye.) Second, I can't think of one professional football player I find attractive so having one as the leading male doesn't get my motor running. In my head they all look like Clay Matthews . . . .
Blech. Or, I guess in this case dude was a retired quarterback so he probably would have looked more like one of the Manning brothers . . . .
Those couple of things aside, this was a really cute book. Piper has taken over her deceased father's private investigation company and has been hired to keep tabs on the aforementioned ex-footballer Cooper. When her cover is blown Piper finds herself hired by Coop in order to see if the employees of his new nightclub are on the up-and-up. Add in some side stories including potential danger to Cooper (dun dun dunnnnnnnnn), a Middle Eastern prince, a maybe not-so-dead neighbor's husband and you're in for some quality fluffy good times . . . .
Piper was a more capable Stephanie Plum (fuck off if you don't like the comparison – after reading eleventy trillion Plum novels she's the automatic go-to when it comes to characters like this) and her interactions with Cooper were a hoot . . . .
"Wear that blue dress tonight, and try to look sexy. As far as Logan and his crew are concerned, you're a special hostess."

"That makes me sound like a hooker."

"As soon as he sees you, he'll know you aren't."

She couldn't decide if that was a compliment.
Love hate relationships. I lurrrrrrv them. You know why? Because they lead to angry sex . . . .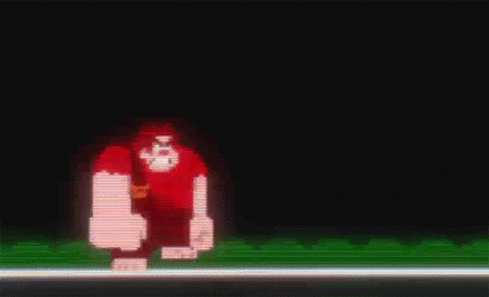 Or in this case . . . .
He gave a hoarse cry. And it was over. Before it had even begun.
BWAHAHAHAHAHAHAHA!
Don't worry, he gets to make up for his
shortcomings
. Warning: The sex was all fade-to-black style which made me like . . . .
Holy blue balls, Batman!
Anywho, Spring is right around the corner. If you need to add some books to your poolside Want To Reads, this is a winner. I'll even help you out. Who wants it? Assuming I don't think you're a person who is interested in turning me into a skinsuit, I'll pay this one forward and mail it to someone who wants to save a couple of bucks.