4 Stars
"Have you lost your mind?"

"That's why I'm here, right?"
Before we begin, let me just admit that every time I review a YA book I totally feel a little bit like . . . .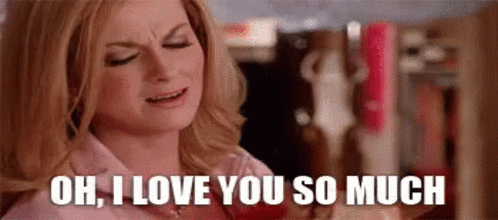 That being said, Imma still read 'em. Now let's get on with the show.
There's bound to be some comparisons to John Green here due to the fact that it features a cast of teenagers who are all a bit . . . . .
If that's a dealbreaker for you, then do yourself a favor and stay away. However, if you are of a certain age you will not only realize that characters like this existed
waaaaay
before Mr. Green began writing books, but also that when the ensemble features a bulimic, a cutter, a depressed teenager, a self-diagnosed manic-depressive-bipolar-anorexic disaster who some days thinks she's a boy locked in a girl's body, a compulsive liar, a potential future schizophrenic and the girl who just "got signed up by her parents" you may end up with some serious déjà vu in the best kind of way . . . . .
The setting is Camp Padua – a summer camp for at-risk teens – and the story focuses on the fact that . . . .
With the end result that . . . . .
I'm sure some readers will take issue with the fact that these children are able to solve a lot of their own problems without medical supervision and that that is not realistic and dangerous and
#triggggggggggggered
. To those people I say . . . .
Seriously. I just want to enjoy things sometimes. And this one??????
"Do you think the prom queen and the criminal stay together when they go back to school on Monday?"

"I hope so."

"I hope so too."
ARC provided by NetGalley (THREE YEARS ago – JFC I suck!) in exchange for an honest review. Thank you, NetGalley!