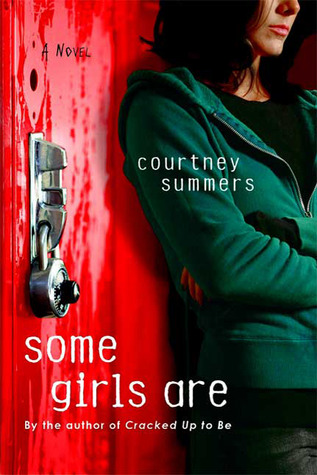 4 Stars
"We're the kind of popular that parents like to pretend doesn't exist so they can sleep at night, and we're the kind of popular that makes our peers unable to sleep at night. Everyone hates us, but they're afraid of us too."
Regina has always been a member of the "Fearsome Fivesome." She and her besties rule the school under the watchful eye of the resident queen bee,
Rizzo
Anna . . .
They have spent their high school years torturing not only the unfortunate uncool, but also their own kind . . .
When rumors start circulating about Regina sexing up Anna's boyfriend at a kegger, Regina finds herself on the outs. BIG TIME . . .
This book scared the crap out of me. It seemed so . . . possible. There's no doubt in my mind that bullying to this extreme happens in real life all of the time, and there are constantly reports of the powers-that-be overlooking all warning signs (like someone painting
"WHORE"
across a locker), or downplaying the severity of the potential outcome. I was almost sure this book was going to end one of two ways. Either this . . .
or this . . .
I mean, what other choice does a person who is ridiculed all day every day really have? And the scariest part is? When girls grow up into women and think they've left all the drama of high school behind them, they will confront these same nasty ass bitches time and time again . . .
It's time to stop. Stop letting your daughters hate on other women. Stop doing it yourself. Stop blaming
everything
on someone else and actually do something to make a change. Just stop.