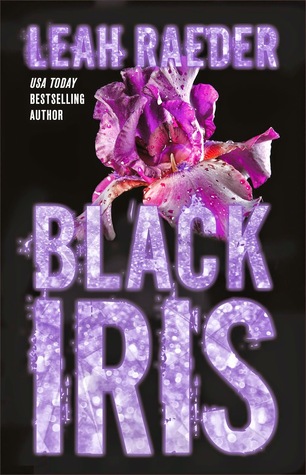 1 Star
Welp, I had high hopes for this one . . . but I guess it just wasn't meant to be.
No shit, right? I'll be the first to admit New Adult is not generally my bag, but I seriously
dug
Unteachable
so I thought if anyone was going to be more than a one-hit-wonder for me in that genre it would be Leah Raeder.
"Is this a love story or a hate story? Is it about me, or your bloody revenge?"
Yeah, is it?
This is the part where I lose some friends . . .
WARNING: THAR BE SPOILAGE AND RANTING AHEAD
So it turns out the entire book is a revenge story because one of the MCs was publicly outed as being gay and humiliated in front of the entire school . . . which is a premise that could have been great if it weren't for the execution. I'm pretty vocal about my feelings toward the overly
abused
used flippy floppy timeline. If it works it's great, but if it doesn't it comes off as a crutch or a gimmick to save a not-so-good book. Unfortunately that was the case here. I had no trouble tracking the "are we in the now or are we in the then," I was simply bored because so much time was spent tip-toeing around what the conflict was that
NOTHING
actually happened.
And when nothing exciting is happening it draws my attention to all the bad stuff. Leah Raeder says herself that she writes "pretentiously lyrical fiction." She ain't lying, kids. There were a
lot
of words used to describe all the nothing that was going on . . .
If this is your cuppa, you'll lap
Black Iris
right up. If you're a horrible wretch like me you'll be wishing you had a pitcher o' Bloody Mary at the ready to drown your literary sorrows . . .
There was also a lot of reminding the reader of various stupid writing clichés. . . while the reader was reading stupid writing clichés. Having the narrator tell us that she needs to "stop being a terrible writer" when she describes a character's eyes as "clear reddish-brown like carnelian, speckled with tiny flaws of amber and copper" instead of
BROWN
doesn't make it better. Or describing how the different characters smell. If I took a shot for every time I read about "berries" or "winter" or "crushed pinecones" I would have been blotto. Orrrrrrrrrr idiotic nicknames. I'm lookin' at you, "Rainbow Brite." Orrrrrrr having the narrator remind us how she's not pretty. Oh hey, Bella Swan, when did you get here? Orrrrrrrr the way the characters speak to each other in poem quotes and song lyrics . . .
Orrrrrrrr that the MC climbs into bed with her brother in her bra, but that's completely normal because the narrator tells you so. You know what? The MC is an "unreliable narrator" (which she reminds us all about time and time again) . . .
Something that makes an unreliable narrator someone I enjoy reading is that he/she does stuff that "normal" people would consider to be fucked up and doesn't give a shit about it. Having her justify any of her behaviors as "okay" actually made her
less
of an unreliable narrator. And I'm not even going to touch the diagnosis of the borderline personality disorder scene that was pretty much straight out of
Girl Interrupted
. . .
Oh, and I can't forget to mention the pop culture references. It's pretty obvious from my daily giffery that I'm a lover of pop culture, so I should be the last person to notice that there are too many. There's a fine balance between showing the readers you are hip and making your book appear dated (potentially in the very near future).
Last but not least after all the wibbly-wobbly-timey-wimey bullshit is over and you receive confirmation that pretty much
EVERYONE
is awful in one way, shape, or form – you find out there is some super secret society à la "The Skulls" ran by bigots that aim to ruin the lives of gays, women, people of color, etc. . . . . that just so happens to be ran by someone of
MIDDLE EASTERN DECENT
. . .
There are no more evens to can't at this point.
Oh wait, you're probably still waiting for me to bash the sexytimes, huh? Well, I'm not gonna. Surprise surprise! The biggest prude in town actually thinks Leah Raeder is one of the
best
at writing supa-hot-lurv-making. Think I'm wrong?
This book had potential. It just got so convoluted with the all of the inactivity and weaving of the who did what to whom and the toxic relationships and obsessions and on andonandon that it failed to deliver. I'm bummed that I didn't enjoy this story, but I stuck it out and read the whole dang thing before forming a final opinion because I kept thinking I would change my mind. I guess it just wasn't meant to be . . .
ARC provided by NetGalley in exchange for an honest review. Thank you, NetGalley!