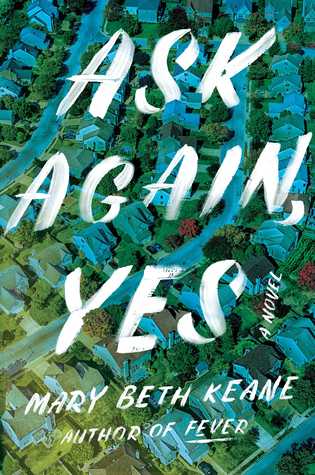 2 Stars
Please be advised I am 100% a wrongreader of this one. However, as long as things like Book of the Month Club and Instagram and endless zero-cost-to-me reads from my library exist, I will continue reading everything available to me (generally without even looking at a blurb or a review first, as was the case here) for the rest of eternity.
Simply put,
Ask Again, Yes
is a family drama – or what I like to call . . . .
The story here follows two families for decades and decades and decades. It takes a turn with the occurrence of a superbadawful and continues on from there until it comes full circle. As I said above, I have read a crapton of books like these. Mainly because Oprah used to push them by saying stuff like . . . .
I like to be messed up. Unfortunately stories like this tend to not work out so great for me because . . . .
Now, there are exceptions (lookin at you,
Ove
), but generally I feel manipulated when I finish this type of book and it results in a low rating because I live for reads that
truly
make me feel the feeeeeeeelz, not ones that make me feel like a failure because no matter how hard the author tried, my robot heart just couldn't get on board.
I would have given this three stars, but there was a decade-long timehop that wound up with
everything
that made the story take its second twist being glossed over and that was unacceptable to me. Rarely do I say books should be longer, but in this case a hundred or more pages would have been happily accepted.