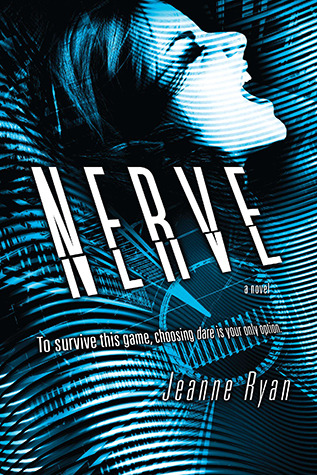 2.5 Stars
First things first:
"For fans of The Hunger Games"
Uh. No. More like for fans of . . . .
Nerve
is an online game where participants are challenged to dares that become increasingly difficult the further the contestants make it. Vee decides she's had enough of being the girl behind the curtains and decides to submit an online video entry to Nerve. The dare she chooses? To go to a coffee shop and dump a bottle of water over her head while shouting "cold water makes me hot." What Vee forgot to calculate for was the
white
shirt she was wearing which resulted in her video becoming an immediate fan fave . . .
Vee was planning on her Nerve experience being a one and done right-of-passage type thing, but when Nerve offers her a chance to win some fabulous prizes it's an offer too good to refuse . . .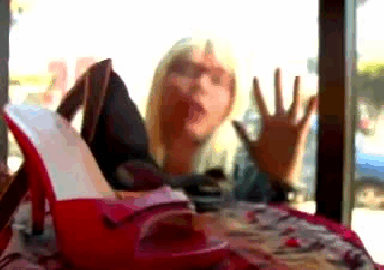 Bitches do love them some shoes.
The more dares she completes, the better the prizes. Just how far will Vee go to make her dreams come true . . . .
And will she be able to stop playing before it becomes deadly?
This wasn't too bad. I mean it wasn't great, but it wasn't a carbon copy of the trillion other YA books out there and presented something fresh. Well, almost fresh. There was still
this
little issue to contend with . . .
Yeah, because when I just met some dude and got paired up to do dares like "pretend you're a prostitute" in a bad neighborhood I am
ONLY
going to be thinking how I'd like to cram my tongue down that rando's throat. That's probably just me. Anyway, definitely not the worst thing I've ever read and has the possibility of making a decent transition to the big screen . . .
Kay is my only friend who has read this and she had about the same reaction as me, but read her review and spread the love . . . or "likes" – tomato/tomahto.