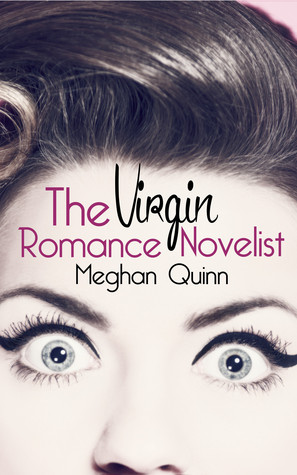 4 Stars
When
Shelby
told me Mitchell and I needed to read this, there was only one thing we could do . . .
We're just not good at potentially porny books. What can I say????
Once we downed our
bottles
tiny glasses of wine, we were ready to embark on this journey. What did we find? Well, we found Rosie. Rosie is an aspiring romance novelist. She wants to write all about heaving bosoms and being impaled by majestic meat swords – but there are a couple of things holding her back. Problem #1 is she has a hard time using descriptive sexytimes language. I mean, the poor gal can't even say . . .
without blushing. Not to mention the terms she uses for the female downstairs. Briar patch? Lady cactus? Come on, Rosie, give it a grown-up like I did . . .
the "angry beaver."
Problem #2 is that at 23, Rosie is still firmly in possession of her V-Card. In order to escape the doldrums of her horrible job at
Friendly Felines
and make money writing what she
really
wants to write, it's pretty obvious Rosie will need to gain some experience. With the help of her BFFs Delaney and Henry, Rosie begins the quest to get herself deflowered – and things get
HILARIOUS
.
From getting waxed for the first time . . .
to discovering that not all man bits are created equal . . .
to her first foray into the world of oral pleasures . . .
to learning that what comes in, must come out . . .
Rosie tries (and fails) to date. I can't remember the last time I laughed so hard. There's a good chance I broke a rib. Now, that's not to say everything was perfect. Around the 80% mark I found my attention waning. That was due to the fact that I
knew
how Rosie would get her HEA from Page 1. Seriously, after she had her, ummmm . . .
"moment" I was ready for things to wrap up. Rosie even made sure in her own novel's rough draft that
"there was no break up, no apex in the story where anything came crashing down."
I wish this book would have followed
that
book's formula. Still, an absolutely side-splitting romp that I would recommend to anyone who wants something fun and fluffy without too much of the squicky stuff . . .
ARC provided by NetGalley in exchange for an honest review.
Thank you, NetGalley!