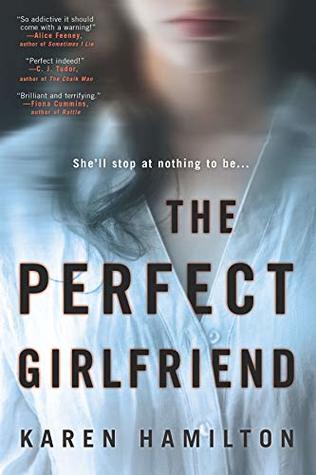 2.5 Stars
Uhhhhhhhhhh . . . . .
Once again I am the dissenter in the ranks amongst my friends and their high ratings. However, at 3.68 this book doesn't have a high rating from the masses in general so maybe I didn't read it completely wrong??? I also chose to pick it up during a time when my attitude was like such . . . .
So maybe that can shoulder part of the blame. Thanks work for being so extra last week, you turd!
I
really
wanted/expected this to turn my frown upside down. I mean, you know your homegirl likes the stalkers. And all the comparisons to a certain
someone
being dropped had me expecting
You 3.0
- only . . . .
The Perfect Girlfriend
had potential. Hell, it started out with our main gal breaking into her ex-boyfriend's apartment while he was out of town. Her lack of self-awareness even made me chuckle at times . . . .
"I have seven missed calls from Nate and one from James. It feels like harassment."
Buuuuuuuuuuuuuut, it was
really
slow going for me – the ridiculous(™Ron2.0) was off the charts – which would be A-okay if things didn't go from farfetched over-the-top storylines to ones that . . . .
Also? I would have
MOTHER.EFFING.LUUUUUUUUUUURVED
it if Juliette had actually been
(view spoiler)
[obsessed with her former schoolmate rather than Nate and the opener was simply a red herring before she Single White Femaled her to death (hide spoiler)]
. That would have been a fun twist I didn't see coming. Buuuuuuuuuut, it didn't happen and what did happen just left me feeling meh.
ARC provided by NetGalley in exchange for an honest review.
Thank you, NetGalley!