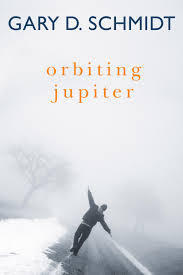 4 Stars
"Christmas is the season for miracles, you know. Sometimes they come big and loud, I guess – but I've never seen one of those. I think probably most miracles are a lot smaller, and sort of still, and so quiet, you could miss them. I didn't miss this one."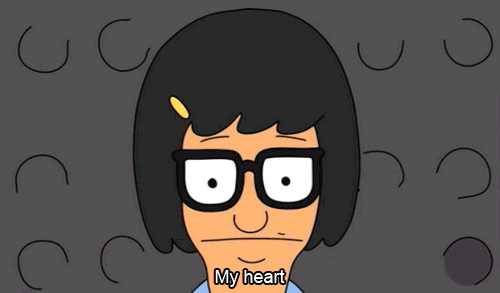 WTF have you done to me,
Anna
? Good grief. I had feelings two days in a row. My robot heart is obviously in need of a tune-up.
Orbiting Jupiter
begins with Jack's family making a very important decision – that of bringing a troubled foster child into their home. You then are introduced to Joseph – and your guts get ripped from your body instantaneously . . .
"Since he left Stone Mountain, he won't wear anything orange. He won't let anyone stand behind him. He won't let anyone touch him. He won't go into rooms that are too small. And he won't eat canned peaches."
Eventually you learn all of Joseph's story, including not only how he ended up in juvie, but also how at 14 he became a father to a baby girl named Jupiter . . .
You read about the bond of friendship and the true meaning of having someone's back . . .
"You want to tell me what a sixth grader was doing in the eighty-grade side of the locker room, in an eighth-grade fight?"

"Winning."
Oh Jack . . .
And you discover that you should always trust a cow's opinion of strangers . . .
If you're an adult, you probably will end up finding the ending more than a bit contrived . . . but this story wasn't really written for grown-ups to begin with and it still won't stop the onslaught of feelings you've had up to that point. If icewater runs in your veins like it does mine, you may not cry, but you might find you still need a bit of "moral support" to get through the rest of the evening . . . .
I fell in love with Gary Schmidt when I read
Okay For Now
(I read that before I
wrote
imaged up book reviews so Anna's getting a double-whammy of linkage). I'm going to put it on record that I think he writes the most important middle-grade books that I've ever read and rather than "required" reading consisting bullshit like
Marie Antoinette: Serial Killer
my kids (all kids) should be reading Schmidt's books instead. He makes you think – he makes you feel – and he makes you see the not-so-pretty side of growing up . . . but he manages to do it in a child-friendly way.