4 Stars
If you are a person of weak constitution or with delicate sensibilities, I have one thing to say to you about
Meaty
. . . . .
Not even kidding. R.U.N. . . . . .
Because this author is the posterchild for . . . . .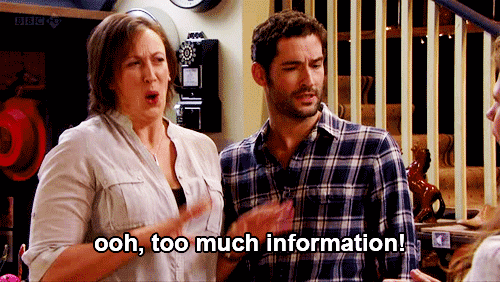 However, if you are like me you will read the following (which appears on like Page 2) . . . . .
"I am irritated 99.8% of the time. I hate everything. I loathe everyone."
And instantly have this to say to Samantha Irby . . . . .
By the time I got to this . . . .
"If you could wish for one thing, anything you ever wanted, what would it be?"

"An army of weaponized bees."
I was like . . . .
But for the rest of you? I ain't playin' around. I'm going to let Irby's own words sell her book, but PLEASE note these are benign examples and she totally overshares about many various sex things and diarrhea and don't even think about telling me I Suck Turtles if you read this and get offended by it because it is REALLY going to offend a lot of people. Just not people like me – probably due to all of the turtle sucking I've done in the past. Anyway, let's get on with this short shitshow and the sharing of a few quotes that made me really happy Jeebus invented Poise Pads . . . . .
"Do you own a pair of skinny jeans?"

"Yes, but after I saw a picture of myself in the newspaper wearing them last summer I am never wearing those assholes in public ever again."
"I am obviously going to die alone, in giant panties that come up to my chin, with crumbs under my tits, and a half-eaten cat face."
"My sister did Slim-Fast once and her farts were bad enough to singe my fucking nose hairs. She burned a hole through the seat of her jeans. Not even kidding. We had to keep a fire extinguisher next to the goddamned toilet. I know you think I'm making this up but there was literal fire shooting out of her butt! It was like living with a dragon. A skinny-fat, cranky dragon who could light the dinner candles with her asshole."
And the pièce de résistance . . . .
"Every time I see a Cialis commercial I think, 'Oh my fucking GOD, I bet the last thing that old broad wants to do is wait for that old dude to finish raking those leaves while his boner pill kicks in.'"
I am in love with this woman.