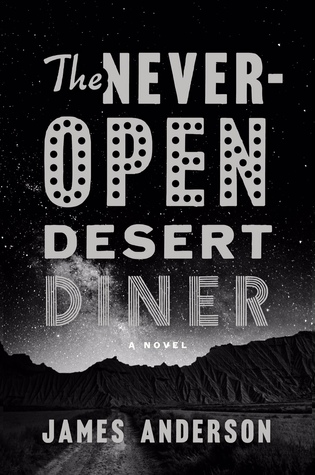 3.5 Stars
The amount of ratings on Goodreads combined with my own experience reading
The Never-Open Desert Diner
has me thinking the marketing for this book failed epically. Here's my advice to anyone sitting on the fence about this one. Don't read the synopsis and ignore the "mystery" moniker and you will probably have a fine time.
While there was a
bit
of mystery to be unraveled, readers specifically looking for a mystery novel might find themselves disappointed. For me the mystery was an interesting addition, but it was pretty easy to figure out. The driving force behind this story was the ensemble cast of characters that reminded me of another quirky location I used to enjoy visiting . . . .
So you can choose to read the blurbs and find out what is the driving force that brings Ben and Claire and Walt and the Lacey Brothers and a pregnant teenager and a stranded motorist and a reality T.V. producer together, or you can just go with the flow and know that the truck driving main character is going to take you quite a ride . . .
Maybe it was the fact that I was poolside while reading (or that I was poolside without children so I was able to read it cover to cover without interruption) that made me enjoy this so much. Or maybe it was simply the fact that I've read so many crummy books this year that the decent ones really stand out. Whatever the case, I'm fairly sure that
The Never-Open Desert Diner
is worthy of 3 Stars minimum, but since it took me on such a strange little trip my 3.5 is getting rounded up.
ARC provided by Blogging for Books in exchange for an honest review.