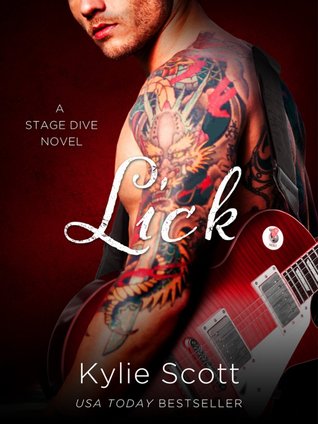 3 Stars
"Let me get this straight, you don't remember anything?"

"No," I said, swallowing hard. "What did we do last night?"

"We got fucking married."
I nearly crapped myself when I realized what
Lick
(stupid title is seriously effing stupid) was about . . . .
Oh my glob how I love the woke up married to a stranger storyline. Then I found out the stranger in question was a sexy musician!!!!
BWAHAHAHAHA! Good luck getting that image out of your head. Per usual, once I read "very attractive half-naked man" my brain said yes please and cast my perfect leading male . . . .
Please note said leading male was actually a member of the long hair don't care club, but long haired Leto just doesn't do the same thing for me . . . .
Because banging Jesus is probably a cardinal sin.
But I digress.
So the story here is that Evelyn goes to Vegas with her bestie for her 21st birthday and decides she's gonna let her freak flag fly with a one-nighter . . .
Things don't go quite as planned, however, when she wakes up with her head in a toilet and a 5 carat rock on her left hand. Turns out baby married a rock-n-roller but doesn't remember a diddly dang dong thing about it.
Then we enter the pretty typical for a romance category and somehow David the Rock God is totally down with the whole death do us part mumbo jumbo and pretty offended that his wife suffers from a severe case of CRS (that's Can't.Remember.Shit for all you classy mah fahs). Buuuuuuuuuuuuuuuuuut, also in typical romance fashion there is a delay in the annulment process and the two fall in instalurv within a few days. And then of course . . . .
WHICH I AM GOING TO SPOIL RIGHT HERE BECAUSE IT'S A DEALBREAKER FOR A LOT OF YOU
(view spoiler)
[She catches him being kissed by his ex, but of course since everyone in these stories is effing brain damaged they don't talk about it and instead break up only to get back together for the big HEA. (hide spoiler)]
This was another story that ended up just being okay because of the aforementioned dramatic twist. The sex was pretty sexy – except when he wanted her to watch him while he went downtown. I can live without looking at my own lady garden getting tended thank you very little. It was also refreshingly realistic with respect to how a pretty inexperienced partner would handle her first few trips to Pound Town. But the best part of the whole thing? Mal. I already checked out his story from the library and . . . .
just thinking about it.