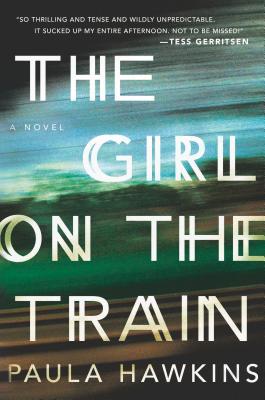 3 Stars
"If I sit in carriage D, which I usually do, and the train stops at the signal, which it almost always does, I have a perfect view into my favorite trackside house: number fifteen."
I had requested (and was denied, natch) an ARC
months
ago, so I was
really
looking forward to this one.
The blurb tells us this is the story of Rachel, a woman who commutes from the suburbs into London proper via train every day. Said train makes a stop at the same location each day, at a spot overlooking a neighborhood where Rachel gets a glimpse into "Jess and Jason's" daily lives. When Rachel sees something completely unexpected and "Jess" goes missing, Rachel feels she must share her observation with the police.
I was seriously expecting something
great
from
The Girl on the Train
. The blurb itself claimed the story to be a "Hitchcockian thriller" and when I read the synopsis I imagined finding a new version of one of my favorite classics . . .
Well, that's not what happened. If you're looking for a book that is
extremely
easy to read (I mean, the pages practically turned themselves), this is a home run. On the other hand, if you're looking for an edge of your seat mystery/thriller?
Yeah, notsamuch. The "whodunit" was so super obvious to me. We're talking I had it figured out at less than the halfway point. I kept waiting for some more twists and turns (à la
Gone Girl
'cause errrrrrrything still gets compared to
Gone Girl
). . . but they never came. All in all, a solid 3 Stars simply for being so readable.