4 Stars
"It's not Machiavellian. It's just survival."
You know what's even worse than being
FORTY-THREE
(*insert crying emoji*) reviews behind? Covers like this . . . .
So much same makes my brain hurt. The fact that I can remember
anything
about either of these books this long after reading them says a lot about the entertainment level they provided to me.
We'll see if I ever get around to reviewing
Temper
, but as for
Necessary People
to me it was this . . . .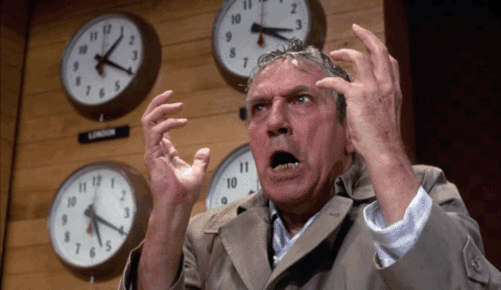 Meets this . . . .
My friend
Elizabeth
makes a fitting comparison in her review to
Social Creature
. Both feature the collision of the worlds of haves and have nots where the desire to achieve overrules all. Set in the fast-paced environment of cable news this familiar tale comes with a fresh new edge as Violet and Stella compete to be top dog.
Oh and NetGalley? You can probably go ahead and delete my pending request since I read my library copy a month and a half ago.