4 Stars
After
How To Walk Away
there was zero chance I wasn't going to do whatever was necessary in order to get my hands on Katherine Center's next release. Lucky for me the powers that be at St. Martins haven't figured out I'm awful yet and gave me an early copy.
The story here is of Cassie. Her momma walked out on the family when she was just a kid, but she coped by never letting anyone get too close and becoming a real up-and-comer in the fire department of a town known for . . . .
No, the other one. Austin. While receiving an award for being such a kickass kind of gal, an . . . .
unfortunate incident
occurs . . . .
Leaving Cassie the options of (1) publicly apologize for her behavior or (2) risk termination. Due to
reasons
(no spoilsies, but the book explains things and you'll instantly know what's up even without being told) she chooses the latter. A coinky-dink of long-gone momma coming back into Cassie's life asking for some temporary help and an available job opportunity in the same neck of the woods has Cassie relocating to Boston . . . .
To an old-school firehouse with both antiquated equipment as well as mindset . . . .
Can Cassie's ability and work ethic turn things around? Maybe . . . .
iffffffffffff
she can avoid "the Rookie" . . . .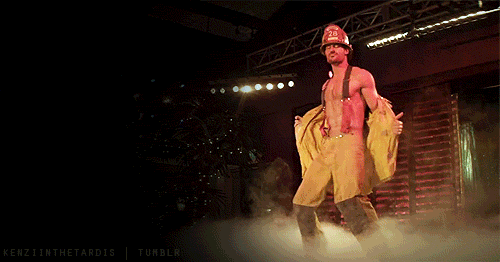 Ha! Just kidding. He's actually described as a floppy-haired boy-next-door and since he's from Boston he probably looks like Matt Damon, but y'all
know
how I feel about Matt Damon.
(view spoiler)
(Not to mention who
wouldn't
take the opportunity to post a Big Dick Richie image when given the chance?)
Okay, so here's a disclaimer I feel I need to make. I totally gave a book 1 Star like a week ago for having this same subplot and I'm 4 Starring this one. What can I say? I do what I do. I think these quotes in the author's little bio blurb say it best. Katherine Center writes
"bittersweet comic novels"
that are
"satisfying in the most soul-nourishing way."
She also does good cover with similar art work and bright colors that even my Old Lady Brain can't help but say: "hey, I know this lady – you like her stuff." It's safe to say she's officially a must read writer for me.
ARC provided by St. Martin's Press in exchange for an honest review.