2 Stars
Yet another selection that I didn't even manage to mark as currently reading – or listening to, as was the case here. Fail!
This was a recommendation from the library software and, even though it wasn't great for me, it did pretty much fit what I gravitate toward for my listening pleasure. The problem I have with some of these is my unfamiliarity with the authors. Thus was the case with
Okay, Fine, Whatever
. I was intrigued by the idea of a middle-aged woman trying things that took her out of her comfort zone because
I
am a middle-aged woman who is terrified by the idea of being taken out of my comfort zone. I appreciated her willingness to talk about her anxiety and (hopefully) make people understand that while people like me might be assholes, our inability to be the life of the party is not always asshole-based. I also liked that she wasn't going to do crazy stuff like jumping out of airplanes or climbing a mountain. Buuuuuuut (you knew that was coming, right?) I thought I was going to be getting a little more. I had never heard of Courtenay Hameister before or her radio show Live Wire (they still do radio shows? Whodathunk it.) and from the cover alone I thought I would at least be getting a little . . . . .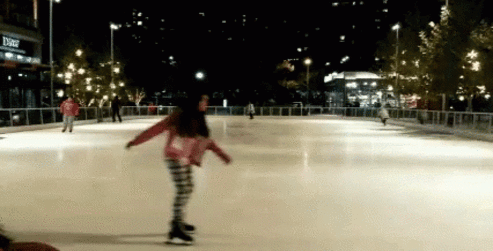 Sadly what had a promising start soon devolved into "look, even chubby 40-somethings can get a boyfriend if they try real hard." There was a LOT of sex stuff in this – fellatio class, going to a sex club, having sex with polyamorous dudes. Obviously I am a lover of both the sexytimes books as well as the funny memoir, but not in this case. Also, dear publishers, be careful when you tell someone a book is "pee your pants funny." Trust me, at 40+ and after birthing some chillins it ain't supah hard to get me to take a wee in my drawers – this one didn't even come close.