4 Stars
If you ever went to college, you probably have had at least one grocery shopping experience that looked like . . . . .
As a mother of teenaged sons, I will say Top Ramen and Cup O Noodles remain staples in my pantry since that and a bowl of cereal are about the only thing my bottomless pits are capable of cooking on their own before I get home from work to stop them from starrrrrrrrrrrrrrrrrrrrrrrrrrrrrving to death.
In case you are either an alien or live in a cave and aren't familiar with what I'm talking about, this is what would most likely come to mind for your average American when the word "ramen" gets mentioned . . . .
Which, when cooked, ends up looking like J.T.'s old hairdo . . . . .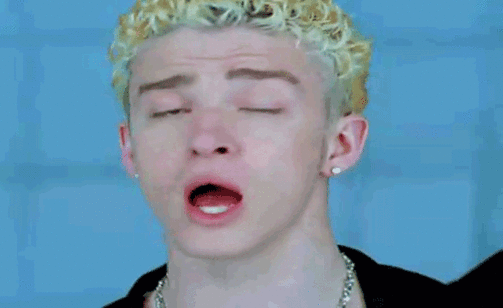 Actual ramen looks more like this . . . . .
Ramen Obsession
is the cookbook that will get you from A to B. It even teaches you how to make your own noodles, but seriously . . . .
I work full-time, have two busy kids and everyone in my house aside from me is a picky mother&*#$er so I need either fully-committed-all-day-recipes that they just
know
they can't complain about or real easy to throw together/add or subtract whatever you like but at least it's still home cooking dinner options. This book helped me provide the latter . . . . .
This was my husband's bowl that I snapped just in case there ended up not being enough for me – I will double or triple the recipes in here from now on because . . . .
Mine had broccoli and other goodies added as well since I'm not only a Meatasaurus Rex.
Review copy provided by Callisto Publisher's Club in exchange for an honest review.