3.5 Stars
"This man was once my salvation. Now he will be my ruin."

Well, this was quite the delightful little surprise. I put this on my TBR because
Tarryn Fisher
said to one day on her Facebook page. Do you know Tarryn Fisher????
She recently got engaged which is unfortunate as it deters my plan of marrying her one day – especially when she said she decorates her Christmas tree before Thanksgiving just like me. Soulmates . . . .
But I digress.
As I said, Tarryn Fisher said to read this so I immediately went to the library to request a copy. Even the porny librarian can't bat 1,000, however, and this selection was not available. I ended up with
Ten Tiny Breaths
instead and a severe case of underwhelment upon finishing. Then my book bestie came to save the day and gifted me a copy of the thing I actually wanted in the first place. In order to show my gratitude I waited several months before bothering to read it because as a wise man once said "♪♫♪I'm an asshooooooooooo-oooole♪♫♪". . . .
He Will Be My Ruin
is about Maggie, a trust fund baby turned philanthropist who is assigned the task of clearing out her bestie Celine's apartment after Celine's apparent suicide. But the more Maggie starts digging around Celine's belongings, the more secrets she discovers leading her to believe maybe it wasn't a suicide at all.
So this was a mystery with a lil' extra summin' summin' . . . . .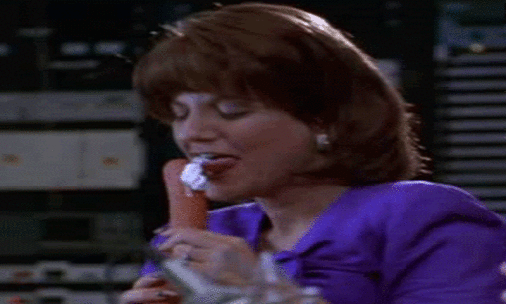 Obviously it wasn't believable at all. In fact,
Ron 2.0
some might say it was
ridiculous
, but it worked just fine for me. It read fast, it wasn't overly written and "purply," you knew right away you were limited to one of two potential bad guys (and I would have been completely satisfied had the story gone in either direction). Really, aside from a
very
awkward elevator scene . . . .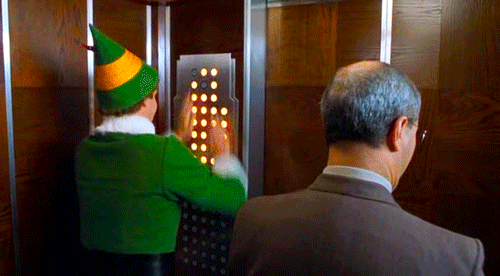 (I mean, that part was just S.T.U.P.I.D. Really, what are the chances of anyone other than myself thinking the cure to a claustrophobia induced panic attack in a stuck elevator is with magic penis?????)
Other than that this was definitely a satisfactory contribution to the stabby porn collection. The author should definitely write more stuff like this. Until then I'll just wait
outside Tarryn Fisher's house
im
patiently for . . . .