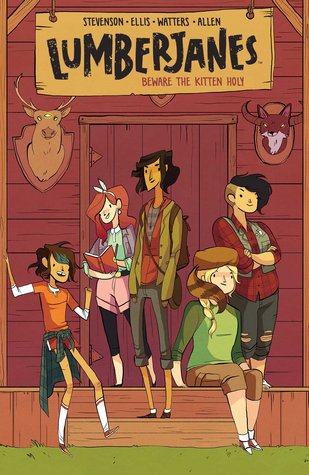 3 Stars
Allow me to introduce the Lumberjanes. They aren't your typical girl scouts . . .
Nope, these girls aren't interested in selling cookies. They want
ACTION
and
ADVENTURE
!!! It's action and adventure they will find at Miss Qiunzilla Thiskwin Penniquiqul Thistle Crumpet's Camp for Hard-Core Lady-Types. Follow along as the girls face one quest after another and use their smarts . . .
To make it past any obstacle in their way . . .
Even stuff you always thought only existed in your nightmares . . .
This was just about the most adorable thing I've ever seen. While the plot was kind of a bit all over the place,
Lumberjanes
was pure fun. I made a new friend . . .
And confirmed something I've known for a long time . . .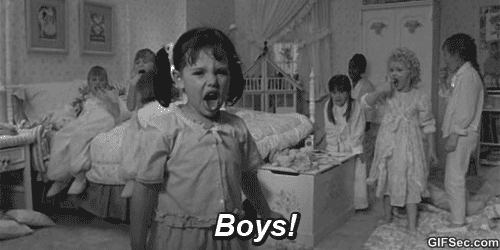 I keeeeeeeeeeeeed.
The only things to
really
complain about is that something that can easily be read in less than 30 minutes costs so much money (Thank Jeebus for the library!) and that I might have a bit of a volatile reaction should I ever hear the phrase
"what the junk?"
again . . .
I don't care if they are children.