3 Stars
I never bothered picking up
Anna Karenina
– not even when . . . . .
There is absolutely zero shame in my game when it comes to admitting that 1,000 page books are not my jam and also that . . . . .
I've also never watched an episode of
Gossip Girl
which is maybe unfortunate because that probably would have been my idea of a good time and I totally ate up the reality version of it a few years ago when it aired on Bravo . . . .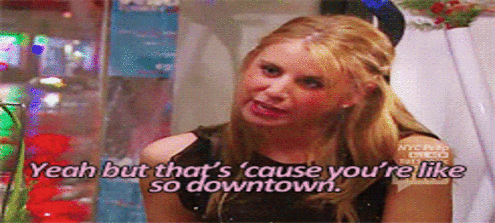 Ummmmmm, notsamuch. More like I love a good dumpster fire.
Truth be told this was all over the interwebs a while back and I have FOMO to the nth degree and could not resist the urge to pick it up. While obviously not a literary classic like its inspiration, I found this to be kind of a delightful timesuck. 3 Stars for the story, 1 Star for the fugass cover.