4 Stars
Good golly, Miss Molly, I am
seriously
behind in reviewing. I read this sucker nearly a month ago. When I went to check what kind of notes I had left for myself regarding this one I found the following:
"Finn is so perfect he'll make your crotch catch on fire."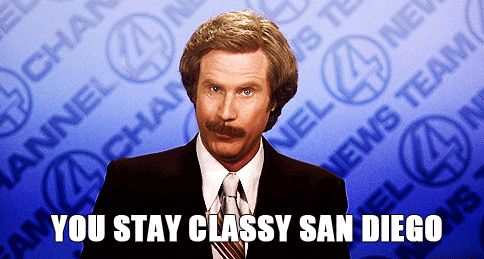 The eloquence. It just pours right out of me, don't it?
As you can see from the placeholder "review,"
The Hot Shot
ended up being a surprise little bonus from the porny librarian even though it wasn't available in Kindle format. I originally thought I'd finally force my company into fixing the glitch which is the status of my employment by reading it on my computer monitor during my lunch hour . . . . .
But thanks to the kindness of a stranger (who is now my bestie for the restie whether she likes it or not), I was informed . . . .
And I could, in fact, read pornographic ePubs using Overdrive on the Kindle and keep my dirty little secret away from the prying eyes of Big Brother. The only downsides to this feature were the tiny font which made me all up on the screen like a real perv due to old lady eyeballs that don't see so great and no highlighting available. To make matters worse, although I attempted a game of beat the clock, this sucker disappeared before I had a chance to double-check my bookmarked pages. Long story long, you're going to have to take my word (*cough expert opinion cough*) on this one.
The story here is about a photographer named Chess(ter) Copper(pot) . . . . .
(Quite possibly the worst of the endless list of terrible character names, but at least it made me chuckle.)
Chess has been hired to take some "artsy" (Ha!) pics of the local football team for a charity calendar where they go the Full Monty . . . .
It's impossible to deny Finn is quite the male specimen – however, Chess is nothing but a professional and even though her ladygarden is hinting it could use some watering from the ginormous gardenhose Finn is hauling around in his jockstrap, the two wrap up the photo shoot and part ways. But there wouldn't be a story if it ended there, so
of course
they run into each other like 47 seconds later at a bar while Chess is on a date with no potential and Finn is channeling his inner Kylie Minogue by whining to his homedog about how he can't get Chess out of his head . . . .
The only problem? Finn is kind of damaged goods and is not interested in a relationship. Good news is, he's not interested in a wham bam thanky mam with Chess either so he proposes the two become friends – which they do. When Chess finds herself homeless due to a . . . . .
Finn offers her a place to stay. And eventually the inevitable happens and they make many of the sexuals which had me . . . . .
It was a veritable Seussical romp with these two. They could do it in a bed, but first she might just give him head. They could do it against the wall, and even in the SHOWER STALL. Hygiene is of the most importance, yo.
If you're like me, you have failed at reading romance after romance complaining about how . . . .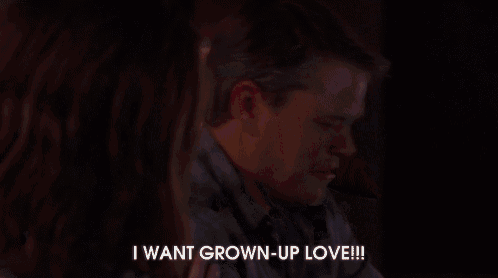 The Hot Shot
might be a winner for you. While there is
some
angst, it's not crybaby bullshit and best of all WHEN THESE TWO HAVE A PROBLEM THEY
TALK
ABOUT IT. Like immediately. They don't run away from things or make a mountain out of a molehill. It was so refreshing. Although the first book in this series wasn't a big winner for me (because stupid female lead and drama llama), I'm so glad I gave it another shot. If the porny librarian can provide me a hook up, I'll probably even read another : )
ORIGINAL "REVIEW":
I just discovered that when a book is only available as an "ePub" (meaning not Kindle friendly) from the library's Overdrive site, there's an option to read it directly on your computer. Today is probably the day I will officially be fired from my job . . . . .