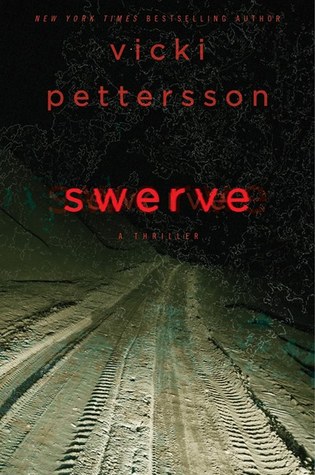 4 Stars
When a book promises to combine two of my favorite things (a Road Trip and some Stabby Stabby), there's only one thing left for me to do . . .
"People don't attack others in broad daylight. They don't abduct the male half of a couple and leave the female alone."
Or do they?
When Kristine and her fiancé Daniel stop at a highway rest stop in the middle of the Nevada desert, the unthinkable happens. Kristine is attacked and Daniel disappears. So begins a 24-hour deadly game of cat and mouse . . .
"I don't know if you can tell, but I've done this before."
If you are looking for a high octane thrill ride that goes from 0-60 in three seconds flat,
Swerve
is the story for you. Have no fear, I'm not going to spoil all the fun – I'll just leave a few pointers here in order for you to make the judgment call if your psyche can handle this one or not.
First, take note that not all semi drivers are as friendly as ol' Jack Burton and the Pork Chop Express . . . .
Second, if a psycho leaves you a box in the desert, it probably doesn't contain a cake . . .
Third, make sure you know which appendages are most important to you . . .
Fourth, just when you think you've got it all figured out . . .
And finally, be ready for a bad guy who makes this fella seem like a real sweetie-pie . . .
Couple all of the above with an author who can
write
. . .
"I know why the desert creatures have their scales and their shells, but fur hides the fangs and claws up here, and the trees whisper when rustled, their mildewed secrets scenting the air."
and you have a Mitchell looking a little something like this . . .
Well, I mean he would if he . . . you know . . . actually had a body.
ARC provided by NetGalley in exchange for an honest review.
Thank you, NetGalley!