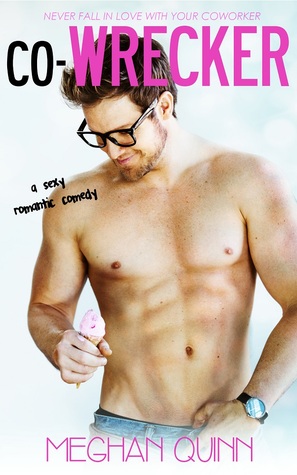 1 Star
This didn't work for me in sooooooo many different ways. Let's count some of them, shall we?
1. It read VERY young.
1(a). Like so young when they mentioned being at a keg party I thought someone should call their parents and narc them out for underage drinking.
1(a)(i). And speaking of the drinking – just STAHP with pretending that drinking yard beers like PBR is cool. God invented PBR so poor people like me could still be alcoholics. Making shitty beer trendy doesn't make it taste less shitty, it just makes everyone have to pay more . . . . .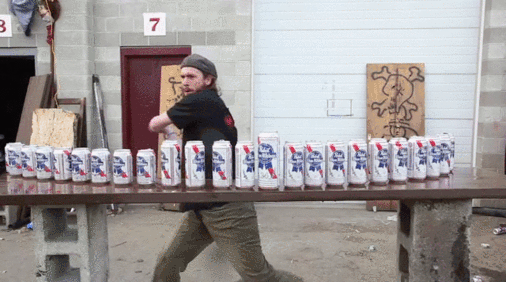 1(b). Like so young the two characters worked at a fucking Freddy's. Or some other name, but basically the same thing as a Freddy's.
2. They were both insufferable superfans of the Yankees . . . . .
3. She sat in the
MIDDLE
of the bench seat in his truck rather than on her own side by the window . . . .
4. The soundtrack featured songs like "Standing Outside the Fire" . . . .
Double Ew. Garth Brooks is getting ready to play seven concerts in a row here. If I hear his name one more time I might go postal.
5. Male lead supposedly looked like Ryan Reynolds. Save it. I don't find him attractive and nothing anyone says will magically change my mind.
6. The cover with those awful photoshopped on abs made me picture Seth Rogan who is also very not attractive, buuuuuuuuuut when Andrew first started talking and I was hearing Rogan's voice it was somehow working. It's supposed to be a rom-com – I don't necessarily have to want to make all the bangbang when I'm reading it.
7. Then he used terms like "coitus" which made me laugh thinking of . . . .
Until he started with the dirty talk and . . . .
8. They also said things to each other such as:
"You make me lose my fucking mind," I whisper. Her fingers dance along my back. "You make me forget the world around us."
'Scuse me for a second . . . .
Okay, where was I??????
9. Drama llama. This was marketed as "hilarious." I don't want to hear about his lame as eff to the mothereffing k "issue" or her mother-in-prison/knocked up too young/had a miscarriage bullshit and the ex who was supposed to be "destructive" or some fresh hell but who ended up being the only person who had any sense. Oh here, let me drop off your new kitchen sink for you while we're at it . . . .
(Just shove Momma June out of the way when you need to use it.)
10. There were tons of sexuals - which should be the whole point, I know – but there was ZERO chemistry between the two, leaving this scientist with much disappoint . . . .
11. Constant "baby" and "Sugar Britches" speak. In case you haven't figured it out, I'm not really the term of endearment type of gal (unless we're talking about divorced women with dysfunctional relationships with their mother who are dying of cancer because that is the BEST MOVIE EVER!!!). I'd rather gouge my own eyeballs out – or more likely my spouse's eyeballs out – than get called baby every 4.3 seconds, thank you very much.
12. It tried SO HARD. Humor/storyline/dialogue should just flow. Forced situations like Andrew (1) living with a bunch of female basketball players who (2) participate in "Topless Tuesdays" is so painfully contrived. Someone come give me a whack on the ol' back to get my eyeballs back where they're supposed to be. Or wait . . . is that the thing that will make them stay that way forever?
I've been a pretty loyal Meghan Quinn fangirl since I first discovered
The Mother Road
and even when a story wasn't quite my idea of a great time, I never was completely put off and give nearly everything she writes at least 3 Stars. Sadly,
Co-Wrecker
is the exception. There just weren't any redeeming qualities here. No story development, no depth, no promised hardy-har-hars, NADA. It's also the second book this author has released in 2017 and there's already another coming out in June. I understand bills need to be paid, but I hope Quinn slows down the pace a little in order to make sure she's not pushing out inferior product. At least the price point of $3.99 (or free on Kindle Unlimited) along with being lendable made it worth rolling the dice. I'm still crossing my fingers
My Best Friend's Ex
will be a winner.